Connect to our Web Service API to create your unique commerce solution based on TecDoc
Digital Commerce is increasingly complex. Your product needs may require a unique product solution, based on TecDoc data. Using our Web Service API as a backend, you can seamlessly integrate the data into your very own shop or application.
Cloud technology
Global, high-performance availability with multiple redundancies
Versatile
Your backend for B2C, B2B shops, PIM systems & other automotive applications
Headless architecture
No web service hosting infrastructure is required on customer side
Latest TecDoc data
Fuel your system & applications with always up-to-date TecDoc Catalogue data
OneDB
Besides global API service, the TecAlliance OneDB API is the right place when you are looking for automotive vehicle and part data information in China. The API provides various functions to request China specific vehicle and part data for your automotive aftermarket needs. You can search for vehicles using various functions like VIN search, manufacturer > model > vehicle facet tree and request kType and ChinaID numbers. You can also run a search for part number or OE number.

Click on the image!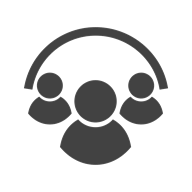 Contact the Product Manager for more information