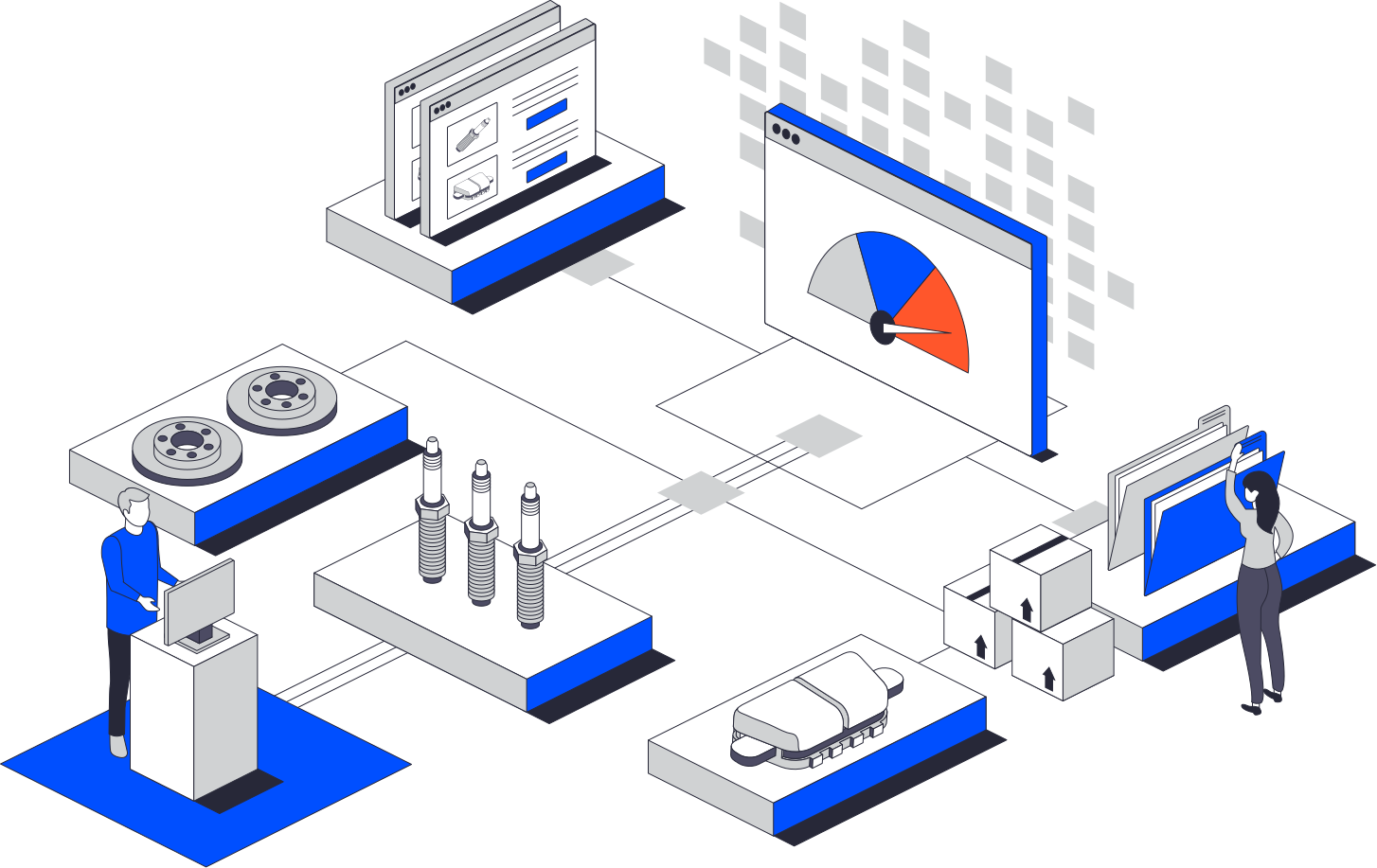 Transfer your TecDoc® data in real-time
The automotive aftermarket is a highly competitive market where not only speed but also the timeliness and accuracy of data is crucial.
Introducing our Instant Data Processing API
Our new API enables TecDoc® data suppliers to update and transfer their catalog data in real time. All data transferred via IDP will be integrated and published instantly in the TecDoc® Catalogue, Web Service and Web Shop.
Besides that data receivers can embed our new API into their systems for a maximum experience of instant data transmission.
With IDP we empower the market globally to always work with the latest and most accurate data.
IDP users gain a high degree of flexibility and independence and can accelerate their time to market.
Edit your data live & don't be bound to strict delivery schedules
Currently the release of a new product or update of an existing product is bound to a time limit. This can lead to delays in your release plan, unnecessary data incorrections and missed sales opportunities.
With Instant Data Processing you can enter your product data independently from our weekly data delivery schedule and correct, supplement or delete it on the fly.
√ Connect directly to our data center and validate, add, correct & delete content without delay
√ Submit individual updates instead of whole data sets
√ Use IDP features in our own data maintenance solutions for instant data transmissions
√ Connect your third party PIM solution to IDP and avoid time consuming data imports & exports
√ Connect your third party PIM solution to IDP and avoid time consuming data imports & exports
Product Management
Boost your product management and become first to market while gaining more flexibility and responsiveness.
Natively integrated into our PIM solutions or available as-a-service to connect to your own proprietary system.
IDP Interface (API)
Save time and resources on your data distribution and work independently of given deadlines and tools.
Edit your catalogue data in real-time and keep your information up-to-date on the fly.
TecDoc Catalogue
Data integrated in our catalogues, web service or shops are always up-to-date with the latest changes.
Always work with the most up-to-date data in the automotive aftermarket
IAQs – Instantly Answered Questions
We know there's a lot to learn and read about Instant Data Processing. That's why we're giving you this. More to read, easier to skim.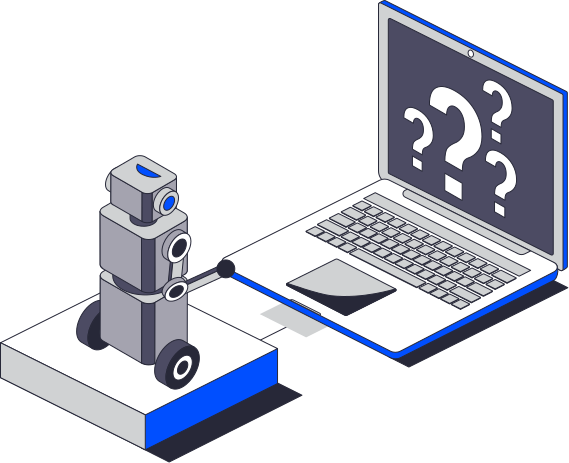 General Questions
· Do I have to use the new IDP functionalities or interface?
·
No, as a data supplier it is up to you to continue to deliver the classical way via DMM or CCU as a complete data package at least by one of the given update deadlines OR if you switch to 24/7 delivery of your changes via IDP. Also as a data receiver it is up to you, if you want to work with the most up to date data available via IDP.
· For which data suppliers is IDP an interesting option?
·
IDP is an interesting option for all TecDoc data suppliers for whom weekly updates of the complete database are not sufficient or too cumbersome. Basically there are two use cases for data suppliers which are supported by IDP:
-If you have an own – respectively a 3rd party product data management tool – our IDP Data Supplier API will be the direct interface to update your TecDoc Catalogue data from your system to our data base.
-If you use the DMM as a data maintenance tool, you will be able to update your TecDoc Catalogue data from the DMM via embedded IDP functionalities.
· For which types data receivers is IDP an interesting option?
·
All interested data receivers will be able to get most up to date product data as soon as data suppliers provide their data via IDP. Webservice customers will get the updates automatically and do not have to take any action on their side.
· In which systems will the user be able to receive updates via IDP?
·
Users of the related systems will see updates sent via IDP in TecAlliance webservice-based online solutions like the TecDoc Web Service, Catalogue, White Label Catalogue, Web Shop, App, China WeChat.
· How does a data supplier get access to IDP?
·
Interested IDP API Data Supplier users will get connected with the help of our technical consultants. DMM users will get informed about their possible onboarding for IDP by our DMM team and standard newsletters as soon as IDP features are implemented.
· We are supplying more than one brand. Can we switch per brand?
·
Yes, that's possible.
· Will the product data publication with IDP still work with TAF tables?
·
No. One of the main benefits will be that data managers will be able to send data content without creating and exporting a specific format first.
· Will TecDoc® reference data be provided via IDP too?
·
For the time being reference data will be provided separately as before on a monthly base i.e. TAF tables need to be downloaded from the TecAlliance FTP server.
· Can I use IDP just for deltas between my monthly/weekly packages?
·
No, when using IDP data package deliveries are neither possible nor needed anymore.
· Why is there an option to validate and to send data updates directly?
·
The idea behind the "validation only" method is to give users a chance to verify first, to see if the entire article he wants to send is valid before an official publication.
· Can partial changes of an article be published via IDP, too?
·
Yes, linkages and assets can be delivered via a separate endpoint of the IDP API. For the rest IDP works based on sending an entire object of the article.
· Will an article not be published if partial information is not valid?
·
Publication follows the IDP validation catalogue rules (similar to the DMM validations) where conditions for different scenarios respectively cases are defined, e.g. if a country code for a price is not valid the article will still be published.
· Can I validate several articles at once?
· As a user of DMM or of your own product information management system with integrated IDP functionalities users may send several articles for validation to IDP at once, technically these requests are queued and will be processed for validation and publication, if applicable, successively one by one. Users of the IDP API on data supplier side need to implement this queue on their side.
Using DMM with IDP
· Will working with DMM support both full set and delta sending?
·
Per brand you either stick to your current way of working by sending a full set/package or change to delta sending via IDP after a required onboarding process.
IDP for TecDoc® data suppliers
· What do I need to implement when using a 3rd party system?
·
TecAlliance provides the IDP API Data Supplier for 3rd party systems. TecAlliance's technical consulting team will support you during the integration. The integration project itself including required developments needs to take place on customer side.
· Is it OK to collect data changes and send them once a day?
·
Yes. Changes need to be queued (on customer side) and will be published successively one by one.
· Will a large number of changes in my data be an issue?
·
No, this is possible e.g. when supporting our DQM initiative and considering changed mandatory attributes which lead to a large number of changes in your data.
· Will using IDP affect the TecDoc data supplier evaluation?
·
No, there will be no change in the data supplier evaluation. Data sets of a given release will be transferred from IDP to the classic distribution channel. The exact timing of this synchronisation will be published in some kind of calendar.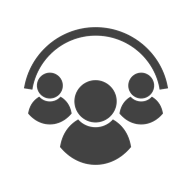 Contact the Product Manager for more information