2022-04-15
500,000,000 order transactions conducted on TecCom
TecAlliance has crossed a mark of 500 million order transactions on TecCom platform.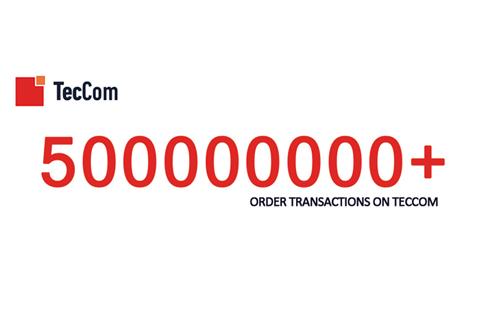 The enormous size of the business reflects the aftermarket's trust in TecAlliance, enabling them at every step. Currently over 280 aftermarket suppliers and 30,000+ buyers (traders, wholesalers, workshops) are connected to TecCom platform globally, processing millions of transactions every day.
The year-on-year growth on the platform even during and post-pandemic shows the importance of automated, digital order to invoice processes in the market. TecAlliance thrives on the simplicity, security, and agility of the solution to provide the best-in-class opportunities for customers.